Postcard "Sprott Attractor"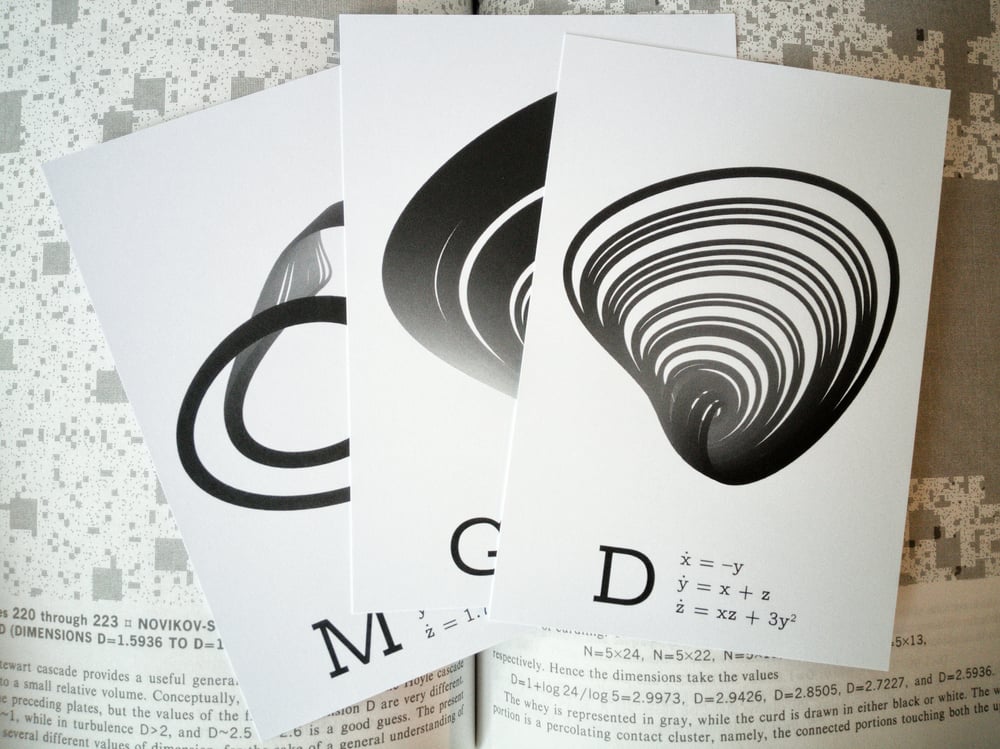 I'll pick one postcard at random, sign it and send it to you.
The motives are from the collection of the 19 Sprott Attractors which you can see on the large print I also have in my shop. The possible options from which I'll select a postcard is pre-limited, as I don't have all of them in stock at once. If you wish you get a specific attractor, send me a message, and I'll see what I can do for you.
Each postcard is in vertical format and has a large black and white print of the attractor itself on it, as well as the set of ODEs that define it printed beneath. The exact size and positioning differs from the poster to fit the format a bit better.
The relatively high price comes from the fact that I can only print these cards in batches larger than I'll be able to sell. They are also meant as a standalone piece that you keep and not send to your family etc. This is not an automatic shop like spreadshirt that prints your design as you order it.
Worldwide shipping for one postcard is only 0.95 €.
Currently, only PayPal is accepted as a payment method.
Read more in the FAQs.